***Saturday, September 17, 2022***
Family Fun Field–Headliner
5PM — 2 Divas and a Piano
TWO DIVAS & A PIANO
Together, Gene Sironen and Heidi Thompson bring a unique energy to the stage with their own brand of comedy, duets, audience participation and more. Experience, professionalism, and dedication have given them the longevity to perfect a highly crafted show, garnering laughs, applause and happy audiences wherever they perform.
This combination of tribute acts has been highly successful, as both CHER & ELTON JOHN have each had six decades of hits, starting in the 60s, and are loved by audiences of almost all ages and demographics. With songs like "Crocodile Rock," "Believe," "Saturday Night's Alright," "If I Could Turn Back Time," and duets like "Don't Go Breaking My Heart," "Rescue Me" and "Don't Let the Sun Go Down On Me," this show guarantees an exhilarated audience every time.
THOMPSON & SIRONEN – THE PERFORMERS
Direct from Las Vegas! Gene Sironen and Heidi Thompson are an award-winning husband-and-wife team, performing together for over 25 years in casino lounges, major production shows, cruise ships, symphony orchestras, and corporate events.
Thompson is best known for her portrayal of CHER, with 18 years as a mainstay in the Las Vegas production of "Legends In Concert," as well as, national TV appearances on "The View," "The Nanny," "Ellen," and more. Her comedy and wit are second to none.
Sironen was a mainstay for 10+ year in the Las Vegas production of "Legends In Concert" with his "Tribute To The Righteous Brothers," wherein he was named "Best Male Singer in a Las Vegas Production Show." His impersonation of ELTON JOHN became a highly successful second act, performing with symphony orchestras, on cruise ships, and for corporate events.
https://www.youtube.com/watch?v=BE3RtduKI1Y
Opening Acts:
 2:15 PM– Peter Allen & Hurricane Mountain
https://www.facebook.com/hurricanemtn
•
https://www.facebook.com/GrandPrairieBand/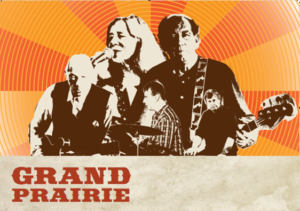 About The Band
Together for 30 years Grand Prairie are well known on the London Function and pub scene. In over 20 trips to the USA, they have opened for Aerosmith, Diana Ross, Willie Nelson, Johnny Fogarty (Creedence Clearwater Revival) Alabama, Clint Black and in 2015, Trace Atkins.
Grand Prairie won the UK Country Radio "Group of The Year" award in 2015. Two original tracks from their album "This Ain't Reno" reached No.1 in the radio stations charts, "This Is What I Get for Loving You" with Jenny on lead vocal and "Get Me on The Plane" with Rob on lead vocal.
Jenny Ormonde — Vocals, harmonica, flute and accordian
Rob Wilson — Vocals and bass
Brian Miller — Guitar
Peter Terry — Keyboards
Howard Tibble — Drums
 — NRC Audio Stage —
***Wednesday, September 14, 2022***
6:30-9pm: Open Jam w/Bill Proctor and Craig Rivas
Open Mic/Jam format, bring your instrument and voice and join in on the fun. Perform solo or these talented musicians will back you up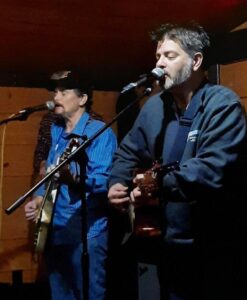 ***Thursday, September 15th
3-6 pm: To Be Announced
Please keep Mike Preston & Kim Curry in your thoughts as they recover from injuries sustained in an accident in July
We will be announcing an act soon
•
6:30-9pm: Ultimate Country II
•
***Friday, September 16, 2022***
3-6pm: Autumn Addicts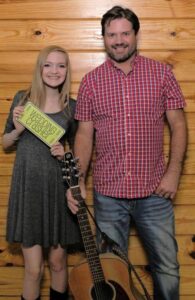 •
6:30-9pm: Peter Allen & Hurricane Mountain
***Saturday, September 17th, 2022***
12-2pm: LaTCH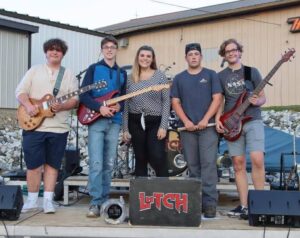 •
6:30-9:00pm: Ragged Jack
Right after Main Stage closes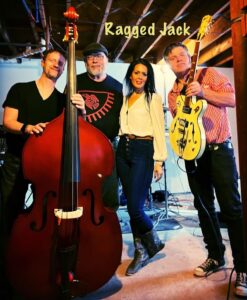 .
Stage Sound & Lighting provided by NRC Audio
https://www.facebook.com/NRCAUDIO1/photos/a.463076203870747/463076190537415/