Saturday Night – September 15th  –Headliner!!!
Family Fun Field
     
Opening Acts:

Lyssa has been pursuing her music career for a short year and a half and is starting to make her mark in the country music industry.
Only two months into pursuing her career, Coulter opened up for Boston's, 101.7 the Bull Backyard Country LIVE at the Hard Rock Cafe. A few months later she continued to Nashville TN, to record her first single 'By My Side'. Coulter continues to tour all over New England, and has recently expanded to Nashville TN.
Since her first single 'By My Side' (released June 2017), to her Debut EP- After Midnight (Released December 2017) Coulter has been featured on popular New England Stations such as 101.7 the Bull, Mix 104.1, And country 102.5. Coulter's first single off of her EP, 'Whiskey in the Twilight' has recently been added to rotation on Nashville's Kdub Hit Country and Country Jam 91.5
facebook.com/lyssacoulter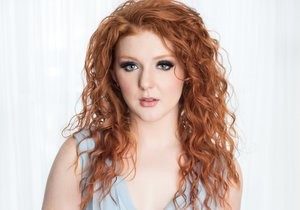 || Website | Facebook | Instagram ||
 — Stage —
Wednesday: September 12th
     4:30-7:30pm: LaTCH (formerly Skidmarks)
Thursday: September  13th:
Friday, September 14th:
Saturday, September 15th:
     12-1:30pm: The Rail Rattlers
Stage Sound & Lighting provided by NRC Audio