September 14th thru 17th
We are gearing up for a great 2022 fair with the anticipation of new and exciting events including: Lawn Mower Races and the RedNeck Truck Pull.
This Year's Headliner
2 Divas and a Piano
Mom's Apple Pie Contest & Auction
Rules: 2 crusts, cooled and in a disposable pie plate.
Pies may be dropped off after 5 on Friday and before noon on Saturday at the Sugar Shack. Contest and auction begin @ 1pm in the 4×4 arena. Remember, any "warm" pies will be disqualified
•
Steer & Ox Pulling returns for 2022
Join us on Wednesday starting at 9:30am for a full day of pulling
•
North Atlantic Wrestling Association
NAWA will make their debut performance at The Oxford Fair on Friday, Sept 16th. NAWA is a Maine owned wrestling company that produces family friendly events
http://www.ilovethenawa.com/index2.htm

•
Flying High Dog Show
Mike Piazza is a multiple time world finalist and world record holder in the sport of K-9 frisbee and the current #1 Professional K-9 frisbee performer in the world! Our act is very youth and family friendly! We perform a variety of frisbee & other entertaining tricks during the performance.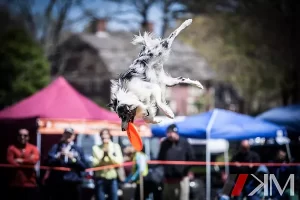 •
Tour De Fair
Join us every day for a tour of the fair. Capture stamps for a chance to win up to $200 daily (coordinated at the Sugar Shack)
•
60 Second Challenge
What's new this year …. 60 second challenge …. Coordinated by our friends at
Pink Feather Foundation
. Join us for a fun, new event. Check out their Facebook page for more information about this great community organization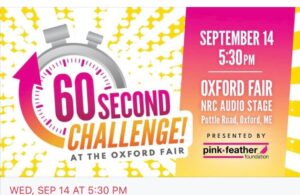 We ask that you follow Covid precautions—please stay home if you are ill, wear a mask if you are not vaccinated, maintain social distances when possible, avoid touching your face and wash your hands frequently.